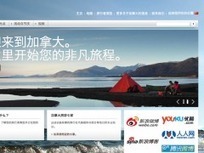 A record 1 billion tourists crossed international borders in 2012, and Chinese travelers are becoming a bigger and bigger part of it. Outbound tourists rose from 16.6 million in 2002 to 70.3 million in 2011, and are expected to rise to 82 million this year, up 17 percent. Those numbers are expected to rise to a whopping 200 million by 2020, and the world needs to get ready to absorb that many extra tourists. And especially tourists spending money: UNWTO figures show that year on year, Chinese tourists spent 30 percent more when travelling abroad in 2012 than previous year.
From hotels, airports, malls and retailers hiring Manadarin speaking concierge services, to countries easing visa norms and doing joint marketing agreements with China, everyone wants the hordes of Chinese travelers spending money, especially the recession and debt crisis beset European and North American countries: U.S., UK and Australia are banking on Chinese visitors to shore up their sputtering economies.
Neighboring destinations like Hong Kong, Macau, Taiwan, Korea, Japan, Singpore, already very popular with Chinese, are re-architecting their tourism policies wholesale to accomodate these big numbers. Even countries like Gambia, Kazakhstan and Pakistan, not on any mainstream tourism map, are stepping up their marketing efforts to lure the mainland travelers.
If you're in travel anywhere in the world and don't have an evolved and nuanced China strategy, you aren't a serious player in 2013.
What follows is a list of 32 countries that are actively strategizing and employing methods to increase Chinese visitor arrivals in 2013 to build a more lucrative tourism market.