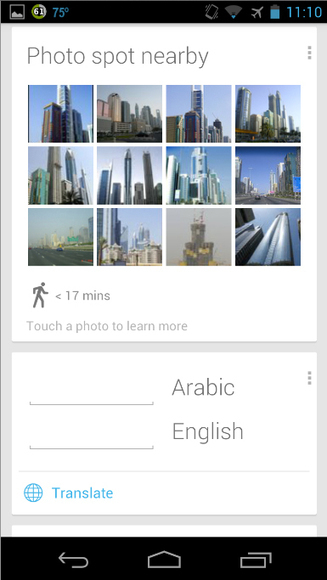 The introduction of Apple's Passbook application has created waves throughout the travel industry. A highly touted feature in the iOS 6 keynote speech, Passbook is, quite simply, poised to change the way airlines and passengers interact.

Google Now is a new feature in the Android platform, and was introduced in Android 4.0. Google Now goes beyond the capabilities of Passbook, which simply aggregates data and information from existing applications on a user's smart phone.

Google Now is able to gather information such as itineraries from email accounts, flight statuses, and location information, all without any interaction from the user. The information is displayed in the notification bar, and can be fully accessed by opening the application.