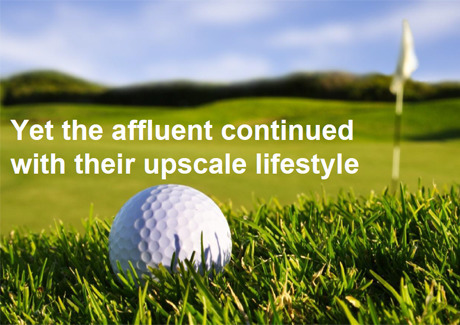 Asia's wealthy are travelling more, with the total number of flights increasing to 6.8 million as well as the proportion of people who have had three or more business trips increasing from 5.7 per cent to 6.4 per cent.
Those flying business or first class have also increased regionally from 2.5 per cent to 2.7 per cent. Leisure trips are also up in the region, with 36 per cent of respondents flying at least once (from 35 per cent last year) and the number flying at least three times a year up to 7.1 per cent from 6.7 per cent.
Asia's well-to-do are also increasingly treating themselves to business or first class when they travel for leisure, with 2.7 per cent eschewing coach, compared with 2.1 per cent last year.