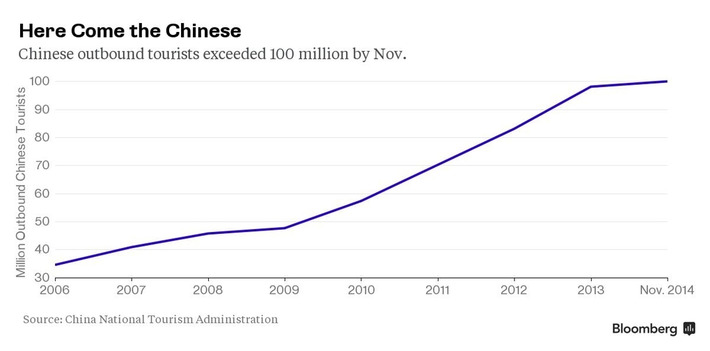 174 million Chinese tourists are tipped to spend $264 billion by 2019 compared with the 109 million who spent $164 billion in 2014, according to a new analysis by Bank of America Merrill Lynch. To put that in perspective, there were just 10 million Chinese outbound tourists in 2000.
Millennials, or 25- to 34- year olds, are expected to make up the bulk of Chinese tourists at 35% of the total, followed by 15- to 24- year olds accounting for around 27%.
Only about 5% of China's 1.3 billion populace are thought to hold passports, meaning the potential for outbound tourism is vast.