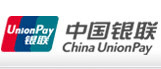 From April 1 to June 30, 2014, UnionPay cardholders, when shopping in Duty Free shops with their card in UnionPay partner airports, will be provided with an extended discount of 5-10%, in addition to the standard waive of the currency conversion fee equivalent to 1-2% of the total transaction value.
The airports selected to participate are those with the highest international passenger flows, such as Hong Kong International Airport, Seoul Incheon Airport and Singapore Changi Airport. The program will also cover popular tourist destinations including Taiwan, Japan, Southeast Asia, Europe, North America, Australia, New Zealand and the Middle East.
While offering discount offers and other preferential services to their customers, the retail duty free shops will also be committed to raising the quality of their services, improving POS system functionality, and making more UnionPay information readily available in-store to UnionPay cardholders in order to meet their varying needs.