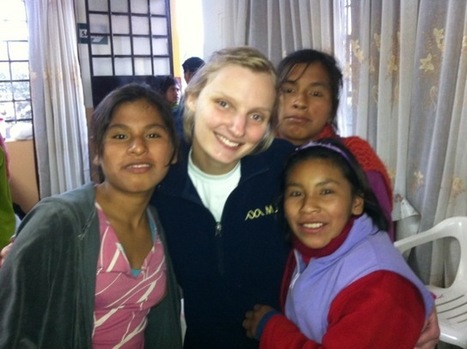 My favorite memory would have to be the first day we met the girls at the orphanage. They were so happy and excited for us to visit them everyday. We taught them dances, songs, and they mostly loved taking pictures with us. Making them smile made this trip so rewarding.
I could not be happier with any other host family. Anna and Dante are two of the kindest people I have ever met. They have made each hardship so much easier to overcome. The house feels safe and comfortable. There is always more than enough food on the table for us to eat. Anna is a great cook and i have never been unhappy with anything about this home. Zero complaints!
Volunteering in Peru for 2 weeks is definitely an eye-opening experience.
Working with the kids has been a blast. They love to learn and are very smart. Although, I think I learned more from them than they learned from me. I would definitely recommend ABV to future volunteers!
#volunteer #peru #cusco #abroaderview