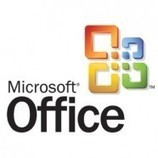 Dear Oliver Ehlers,
At Microsoft, we believe technology can do amazing things. That's why we partner with thousands of organizations like yours around the world to help each one achieve its mission. Through our Corporate Citizenship
efforts, we provide technology tools, training, and resources that can help create opportunities and transform communities. Congratulations on being part of our global community!
Microsoft is pleased to support A Broader View Volunteer Corp with a Microsoft software donation valued at US$2,107.00. This letter includes a list of the products you requested and the estimated market value of your donation. Please print copies of this letter for your license and tax records.