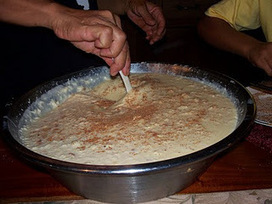 A locals view of that very Christmas tradition in Belize.
"It was noted by an English visitor in 1866, that "Christmas is not properly observed unless you brew egg nog for all comers; everybody calls on everybody else; and each call is celebrated by a solemn egg-nogging...It is made cold and is drunk cold and is to be commended."
Here's my version of that great tradition. Sip some rum popo (or egg nog if you prefer) and enjoy..."