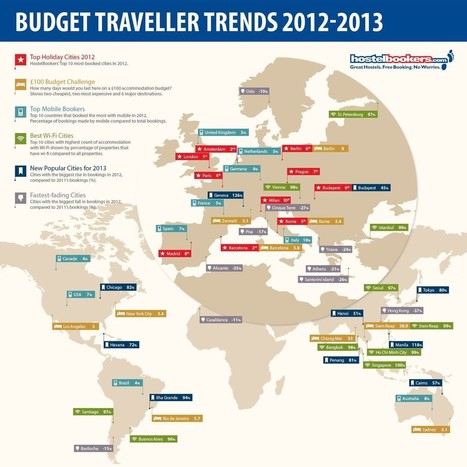 Infographics on World's best Budget traveller trends for 2012 and 2013 with best hotels and wifi access for social media and playing games in travel industry
Over the past year there has been huge growth in bookings for destinations in Asia including Hanoi, Manilla, Tokyo and Penang, all of which have been named amongst the most popular places to visit in 2013.
This infographics also shows which destinations are the best for Wi-Fi across the globe. This is extremely useful if you're one of those savvy travellers who need a connection to the worldwide web while on travel.
More information is provided for those looking to travel on a budget as this infographics shows how long you could last on £100 in some of the top destinations, or in some that are of most value for money. So if you're looking to travel, for adventure, or something to spark your travel imagination, then this is the perfect infographic for your 2013!
Via
Fe Angela M. Verzosa