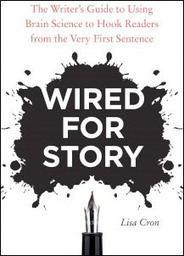 Which brings us back to Men With Pens and James Chartrand, whose website was born after she – yes she – discovered that simply by taking a man's name doors in the work world that remained steadfastly shut to her as a woman, suddenly opened. Like Patricia O'Brien, she didn't do a single thing differently. Not one. As you can read here, the reality stayed the same, the only thing that changed was her name. And that alone, in and of itself, changed the world's perception of everything she did.
Why? Because the stories we tell ourselves about how the world works are what create the reality we see. It's eye opening, isn't it? Not to mention a little scary.
It's also why writers are the most powerful people on earth. The stories we write have the ability to change how others view the world, themselves, and what they do about it. The power of story is yours, use it wisely.
Via
Gregg Morris