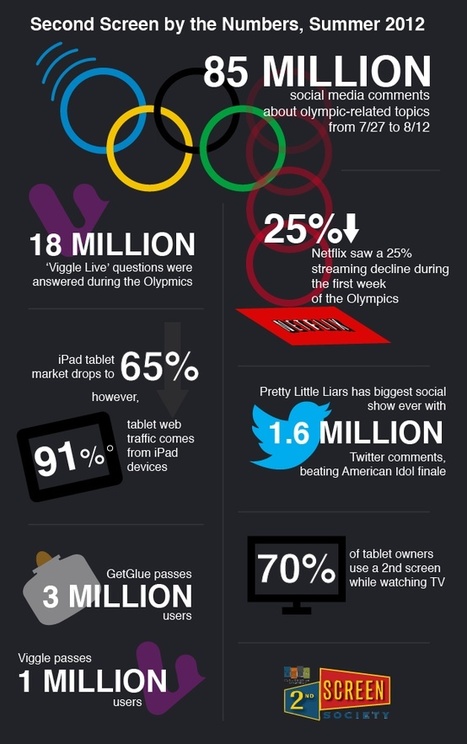 Great visual stuff on Second Screen and Social TV...including these stats
There were 85 million social media comments during the 2012 Summer Olympics.
18 million "Viggle Live" questions were answered during the Olympics
While the iPad market share of tablets has dropped to a "mere" 65%, it is estimated that 91% of the tablet-based web traffic comes from the iPad--giving a strong indication of where the interactivity from consumers lies.
The summer season final episode of Pretty Little Liars become the most social TV episode ever with 1.6 million episode related tweets, beating American Idol's May, 2012 record
GetGlue surpassed 3 million users and Viggle surpassed 1 million users
70%+ (depending on whose data you believe) of tablet owners use a 2nd screen while watching TV...astonishing!
Via
Gary Hayes