Scoop.it!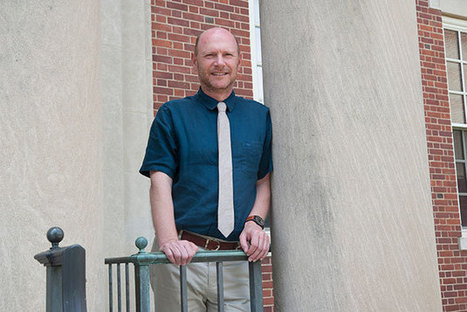 An internationally known researcher, Altmann will join the expanding cognitive science program in fall 2014.
Charles Tiayon's insight:
Gerry Altmann may not have actually written the book on cognition, but he has been editor ofCognition, the world's flagship journal serving cognitive psychology and cognitive science, for the past seven years. And he has an international reputation for his work in the psychology of language. When UConn began searching for someone to join the expanding cognitive science program in the College of Liberal Arts and Sciences, with its emerging focus on language and the brain, Altmann's name immediately made the short list of candidates.
Currently a professor of psychology at York University in England, where he teaches both introductory and advanced courses in psycholinguistics, as well as a master's level course in research design and statistics, Altmann will officially join the UConn faculty as part of the University's ambitious faculty hiring program in the fall of 2014.
Unofficially, he is already in frequent contact with his future colleagues on the Storrs campus and, as he says, "I already feel at home because I've spent so much time in the 'States' over the years." Part of his time in the U.S. is due to his service on the Language and Communication (LCOM) grants review panel of the National Institutes of Health (NIH) from 2005 to 2010.
Altmann earned his Ph.D. in artificial intelligence at the University of Edinburgh, and subsequently taught at the University of Sussex before joining the psychology department at the University of York. He is widely published, and is author of The Ascent of Babel: An Exploration of Language, Mind, and Understanding (Oxford University Press 1998) that was the winner of the British Psychological Society Book Award in 2000.