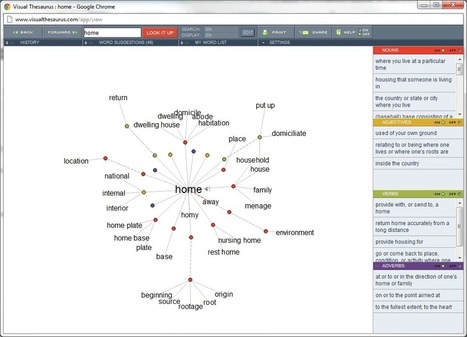 The Orderliness of Words: A Review of Visual Thesaurus.com and Vocabulary.com
September 13, 2012
By Marilyn Rockett, Editor in Chief Print This Post
Do you hear "boring" from your children when you ask them to use the dictionary or learn new vocabulary words? Every home-educating parent would love to understand and teach language in new and interesting ways. Visual Thesaurus.com, an online subscription-based site, and Vocabulary.com, a free site, will help you accomplish that better than any other resources I have found.
Thinkmap, Inc. developed both resources (the first in 1998), and their most recent additions to these online-learning sites are spectacular. The company describes its technology as "a dynamic, data-driven visualization technology that helps end-users navigate and understand complex information." Thinkmap has applied this technology in a broad range of industries, but its widely praised Visual Thesaurus will get you and your students excited about words.
Visual Thesaurus.com (VT) is much more than an online thesaurus (see illustration below). It is a multifaceted language-learning tool. Its $2.95-per-month or $19.95-per-year subscription price is immeasurably worth the investment, and you can take advantage of a fourteen-day, risk-free trial to test-drive the site.