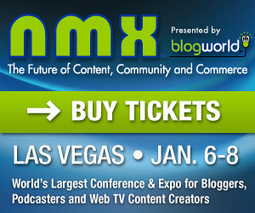 If you're a good writer, you can dominate the blogging world, right? Wrong. Good writers are often surprised to find they stink at blogging. With so much hype over the "Content is King" idea, it's not surprising to find that many writers simply can't understand why they are not rocking the blogosphere with their posts.
Do you need to be a good writer to be a good blogger? That's debatable. But one thing is for sure: good writing skills are not all you need to be a good blogger.
Working in the Kitchen
The best comparison I can think of is a restaurant. If you're a wiz in the kitchen with delicious recipes and impeccable skills, you can be an awesome chef. The chef of a restaurant is like a writer. You're the core, the heart of the business.
But running a successful restaurant takes so much more. You have to do administrative work like hiring and balancing the books. You have to design the restaurant, choosing everything from seating to paint color. You have to market your restaurant and make business decisions, like menu prices. You have to be amazing at "front of the house" tasks, like greeting customers and dealing with complaints.
The chef is important, but the restaurant owner is the boss, and for good reason – he or she is the person responsible for the restaurant's success or failure, and that person needs to know more than how to cook a chicken.
The same is true for a blog. You need more than just writing skills because your responsibilities stretch much farther.