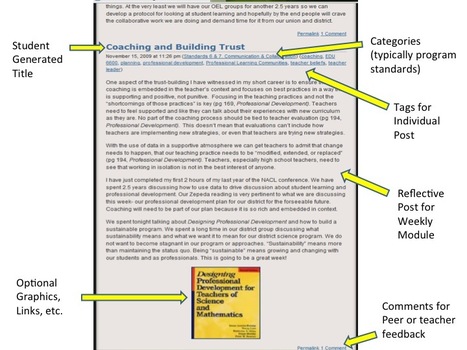 This 2011 Sloan-Consortium Effective Practice Award winning paper by six authors from Seattle Pacific University is well worth a read - bPortfolios as a learning tool for critical reflection and social interaction!
Abstract/Summary of Effective Practice:
" Web 2.0 technology, such as blogging, allows for locally developed, cost effective, and holistic alternative portfolio assessment systems. By enhancing critical reflection and fostering social interaction, blogging portfolios are seen as an integral learning tool for all students enrolled in a university program."