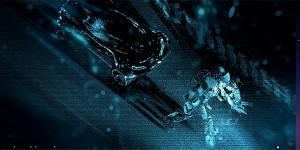 Steven Ilous created visual effects for the Matrix sequels. Now the one-time prodigy is causing a stir for a movie of his own with a chilly proof-of-concept teaser for 2088.
The brief piece of "found footage" sells a gritty urban vision of the future, when cops from Los Angeles' Non-Human Crimes Division get squashed by a Transformers-meets-King Kong robotic thug.
It's the latest example of a small clip generating big buzz in Hollywood, according to Ilous' manager, Scott Glassgold, who earlier landed feature-development deals for sci-fi shorts True Skin, Rosa and Technotise....