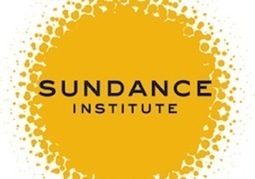 When we talk about SEO we are oftentimes talking about SEO for business products....an email from the Co-founder and President of independent film company One World Studios Ltd., Zack Coffman, started the process. You see Zack gets it and simply notified us here at Marketing Pilgrim that had mentioned us as a top resource in an SEO post he did on the Sundance Institute's site.
MP: Describe life in the world of independent film marketing. Are you always working on shoestring budgets? What are some of the techniques you use to identify your market?

Zack: The indie world is all about shoestrings! We're firm believers that in order for an indie to survive you have to work within very focused niches. Every impression, every click has to be maximized and grab hold of the viewer's attention. I find that a well focused film/TV/transmedia property should already have the market identified for you. When we begin developing a property we ask ourselves, "Who is this for?" "Who will enjoy it and rally around it?" It's much harder with a small budget if you are handed an unfocused property and asked to create a market for it.