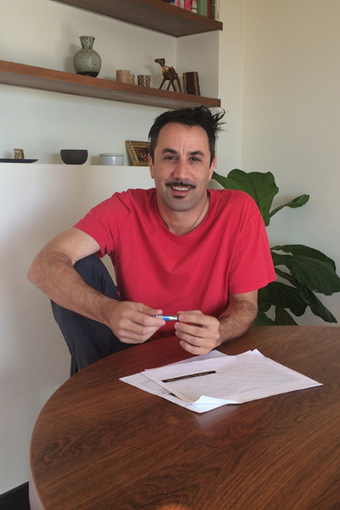 Really great interview on Opening Ceremony:
SC: Can you walk me through the main characters and their looks, starting with Joaquin Phoenix's?

CS: So Theodore [Twombly] is the main character. He's sort of an average guy, and we wanted his style to reflect somebody that's comfortable and not uptight, but also a little disassembled and just going through the world. I don't know exactly how we arrived at the high-waisted pants, but I think when Spike wrote the character, he had Theodore Roosevelt in mind. Joaquin's pants throughout the film also have a really tapered leg, based on late 1800s pants for riding horses. The vintage pants I found [as inspiration] were from a costume house, and when I tried them on Joaquin, it just looked right. It looked interesting and weird, but it felt comfortable and casual and a little sloppy. Joaquin is kind of amazing in that you can put anything on him, and it looks great––with color too. He wears really bright colors in the movie. The palette of the film is orange, yellow, and red––it adds to that warmth and emotion, and creates this nice environment that he lives in...."