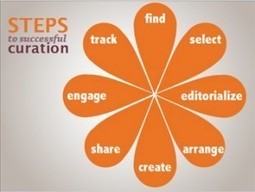 The evolution of social media is trans media storytelling and virtual newsmaking...
I believe the evolution of social media will be with trans-media storytelling, and virtual news-making. This maybe part of the equation when it comes to social media evolution, but they have both arrived. The exciting part is there maybe even better ways to use these social tools in the not to distant future. Ways in which we can not even imagine.
Trans-media storytelling is the art of re-purposing some of your content to use via some of your other media outlet's. It becomes like a continuation of the story. Redbull is a brand that has mastered the art of trans-media storytelling. If you notice they always have remarkable, mind bending content, coming at you in full effect from their hubs.
- See more at: http://www.internetbillboards.net/2013/11/moving-beyond-social-media-to-trans-media-storytellers-and-virtual-newsmakers/#sthash.WdTDNdJU.dpuf