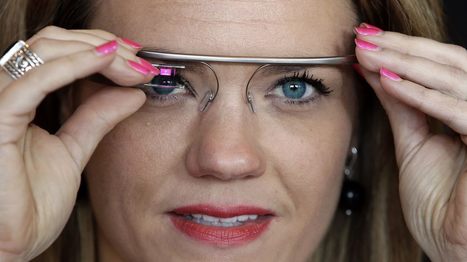 Whether it's facial recognition or snapping photos with a wink of an eye, hackers are proving it's possible to re-engineer Google Glass in a number of creative ways...
The company said it wouldn't support programs on Glass that made facial recognition possible — and changed its terms of service to ban them. But that hasn't stopped techies like Balaban from building these services anyway.
And now, there are all sorts of things developers are doing with Glass that were not built into the original design.
Michael DiGiovanni created Winky — a program that lets someone wearing Google Glasstake a photo with a wink of an eye.
Marc Rogers, a principal security researcher at Lookout, realized he could hijack Glass if you could trick someone into taking a picture of a malicious QR code — a kind of square-shaped bar code that can send a computer directly to a website..."
Via
Gary Hayes