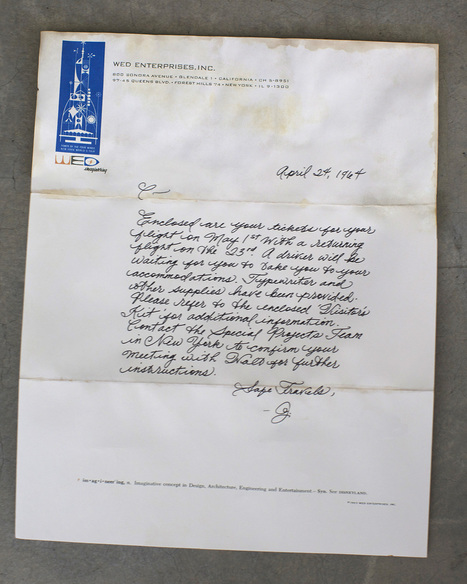 Post Sunday, July 7, 2013 at 11:09 am
Now, to face the tsunami of research… You have no idea how much I have in front of me. Just pulled down the last stack of stuff from grandpa's apartment and it's chaos. It's like an explosion of 50s haircuts! Out of focus photos from the World's Fair, some miscellaneous pieces of mechanical drawings, notes on Disney, notes for Disney, notes from Disney, single pages from stories, half-written thoughts… it's overwhelming.
Just to get these into some kind of chronological order is a Herculean effort. Found a massive cache of stuff from the World's Fair. Will post them over the next couple days, but let's start with this: a Grandpa/Disney/64 Fair connection?....