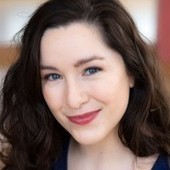 Instead of digging through my email every time someone asked for advice, I decided to aggregate them here: a comprehensive how-to of first hand experiences and tips from the crowdfunding world.
BEST PRACTICES
Filmmaker Jeff Richards crowdfunded a sci-fi webseries and offers his tips in Notes from the Trenches.
Jake Stetler captured this panel at Flyway Film Festival – The State of Indie Crowdfunding, with Lucas McNelly (A Year Without Rent), Jeremy Wilker (Death to Prom) and Paul Rachman (Co-Founder of Slamdance)
The must-read and must-own Selling Your Film Without Selling Your Soul, full of case studies by Film Collaborative. Get the book here.
FilmCourage hosted an Interactive Crowdfunding Panel with Lucas McNelly, Meg Pinsonneault,Zak Forsman, Victoria Wescott, and Adam Chapnick, founder of Indiegogo. Please note this is an audio file that costs $5 but it is worth ten times that.

http://www.filmcourage.com/content/hotpixel-post-productionfilm-courage-crowdfunding-panel-audio
...