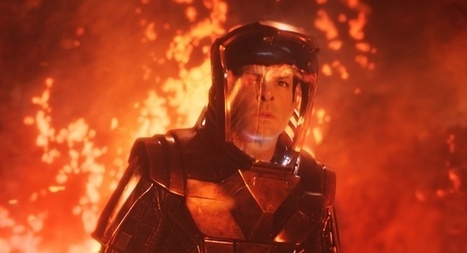 The franchise's licensing and merchandising rights are split between CBS and Paramount which created headaches for the multihyphenate's production company Bad Robot....
A struggle over the U.S.S. Enterprise's past and future helped sour J.J. Abrams on the "Star Trek" franchise and may have contributed to his decision to take on the "Star Wars" universe.
Competing ambitions between Paramount, CBS and Abrams' production company Bad Robot over merchandising surrounding the first film in the rebooted "Star Trek" franchise led the director to curtail plans to turn the series into a multi-platform experience that spanned television, digital entertainment and comic books, according to an individual with knowledge of the dispute.
"J.J. just threw up his hands," the individual told TheWrap. "The message was, 'Why set up all this when we'll just be competing against ourselves?' The studio wanted to please Bad Robot, but it was allowing CBS to say yay or nay when it came to what was happening with the 'Star Trek' products."..."