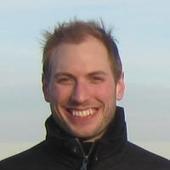 thanks to Erhardt Graeff for sharing his notes from this panel!
Henry Jenkins, The 'Mothership' Goes Up the Amazon: What Does "Transmedia" Mean for Brazil?
Henry wants to walk through the globalization of media and what happens to them along the way; says he'd like to challenge what is an American-centric discussion.
He starts by going through the history of the transmedia concept. First mention was in Marsha Kinder's Playing with Power (1991): "transmedia supersystems... [that] position consumers as powerful players while disavowing commercial manipulation." She was using the concept to talk about characters who travel across platforms, e.g. Mario Brothers, who had recognisability across platforms.
A decade later, Jenkins applied this concept to transmedia storytelling (in Convergence Culture). After the Futures of Entertainment conference in 2011, Brian Clark wrote a Facebook note entitled "Reclaiming Transmedia Storyteller" that described an East Coast versus West Coast school of media.....