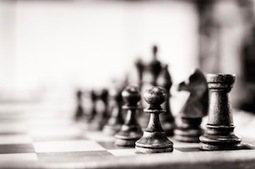 "The Copyblogger Media team returned from Austin last week, where (almost) all of us gathered for a company-wide meeting amidst the madness of SXSWi. We flew in for three days — from all corners of the US and Canada — to talk company values, where we've been, and where we're going.
Our company works entirely remotely, so before this meeting, I hadn't met most of my co-workers. During the course of those three days, I built relationships with our support team, I played poker (badly) with our developers, and I bonded with my editorial staff over eighties music and movies.
Our management team thinks long term. They know that the long-game value of getting all of us together to bond, plan, laugh, and dream far exceeds the cost of plane tickets, hotel rooms, catered meals, and private viewings of the late, great Patrick Swayze's Road House (ask Tony Clark)....
Build cornerstone content...."