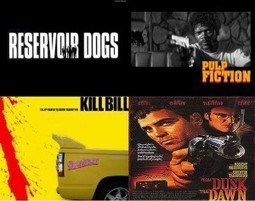 "People who want to submit spec scripts should know how to play by the rules and recognize they are not Quentin Tarantino or Kevin Smith...
...there are always two different kinds of screenwriters.
The first kind are artisan-screenwriters. These are the kind of writers whose skills lie in finding interesting ways to interrupt conventional wisdom, as it exists in the industry, at that point in cinema history. In 1940's Italy, that meant studio epics with lots of togas and horses. In present day Hollywood, it means ticking all the boxes a script reader needs to tick. BSR's articles are written to elucidate and educate artisan-screenwriters, as are most of the books written to teach you how it's done. Script readers and script gurus all live and die by the rigid application of rule one.
The second kind of screenwriters are the artist-mavericks. These are the screenwriters who don't give a flying-monkey's nut about character arcs or plot points, they come to the party with a specific vision of what a film could be like if you just did X. X in this case being the interesting thing the writer has in their head. X also being the one thing that no script reader would ever pass up the line, the idea that no industry insider would ever finance...."