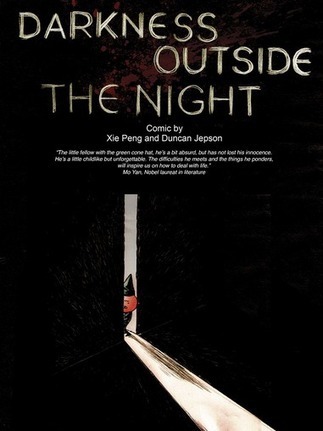 Printed graphic storytelling is an extension of all that has been performed for centuries across Asia, where often the word and the graphic symbol are one.
HONG KONG: Over the last few months there's been a fair bit of editorializing, some of it appreciative, some not, about the nomination of Days of the Bagnold Summerand Dotter of Her Father's Eyes for two of the shortlists of the Costa Book Awards, the latter ultimately winning the Biography category. Much of this discussion has centred around the question of whether graphic novels, or comics as some people prefer to describe them, deserve to be taken seriously as a literary form. Viewed from a purely Western perspective, I have to concede it's a tricky debate.
First of all, it can be difficult to adopt a tone of high seriousness when discussing something described as a comic; and secondly, like many other people, I was raised in a generation where the school system and culture still largely exalted the literary form above the graphic. In the English language, one has a mere 26 letters with which to describe or destroy, page after page. Images and pictures, well, they're considered something else entirely: the sole preserve of those few individuals gifted with a steady hand and a good eye. But what if each of us shared that same highly developed coordination between hand and eye as well as an appreciation for literature? Not just elegant handwriting — possibly soon to be a thing of the past in the US — but a close personal relationship with the literary and the graphic in equal measure....