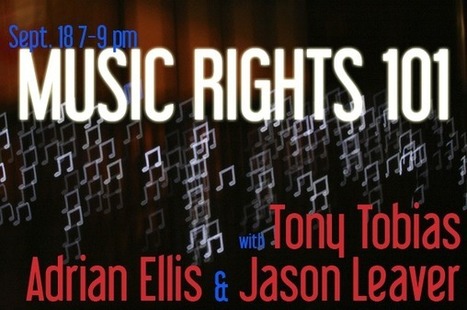 A panel presentation on music rights management for transmedia properties with Tony Tobias, Adrian Ellis, and Jason Leaver.
The constant changing digital landscape makes managing music rights for divergent media properties a heady experience for both seasoned producers and independent creatives alike. The speakers of our Music Rights 101 session, Tony Tobias (consultant, producer),
Jason Leaver (writer & director) and Adrian Ellis (composter) will offer a variety of perspectives for managing music rights in this digital/transmedia age. Music Rights 101 will take place Sept 18, 7-9 pm at our regular host location: InterAccess Electronic Media Arts Center.
Tickets are $5 cash at the door. Please RVSP on Transmedia 101′s Meetup page.