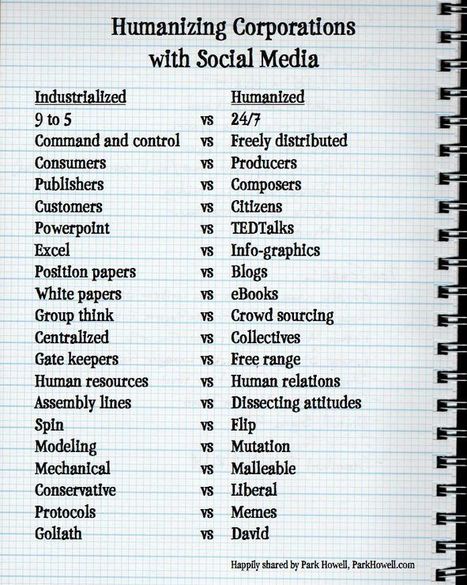 August 6th, 2012
The book, Humanize: How People-Centric Organizations Succeed in a Social World demonstrates how cold, industrialized companies are winning with social media.
Command and control. It is one of the lasting corporate legacies of the industrial age. But its grip is weakening. For 100 years, most American companies have approached corporate culture with a cold, mechanized hand. Just look at the Dilbert cartoons tacked on faceless cubicles, and you'll see the Post-it cries for help from the people caught in this dystopian world.
However, like the famous quote from Dr. Ian Malcom in Jurassic Park, "Life finds a way."...