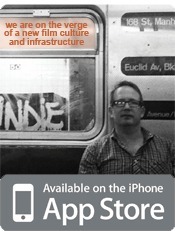 By Randy Finch
In 1958 the most influential film critic of his day, André Bazin, wrote that the 19th century invention of photography had brought with it "a great spiritual and technical crisis" that profoundly affected other arts – in particular painting.
After the invention of the camera, the burden of what Bazin called "duplicating the world outside" was snatched away from painters and handed to photographers.
Here's how Bazin describes what happened next: Photography "freed Western painting, once and for all, from its obsession with realism."
In other words, André Bazin argued that modern painting – with its emphasis on abstraction – would not have existed without photography.
While some painters saw opportunity and pursued non- representational art in the late 1800s, many Old World painters were not happy. Similarly, these days many established professionals are not happy that their accustomed role in motion picture storytelling is being usurped by cellphone-wielding "amateurs."
But (then as now) the Old Guard's contempt has never stopped tech- savvy entrepreneurs from coming up with better ways to serve fundamental human needs (like storytelling)…