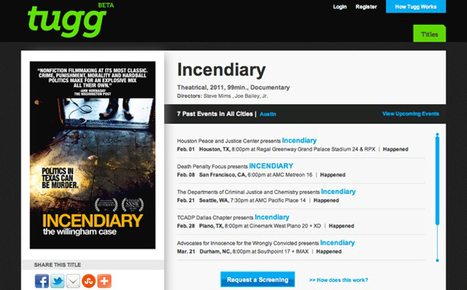 Joe Bailey, Jr. sizes up independent theatrical distribution and the arrival of Tugg via a case study of "Incendiary: The Willingham Case," the award-winning documentary he co-directed with Steve Mims....
Joe Bailey, Jr. (with his directing partner Steve Mims) has had ongoing success in using the platform Tugg to screen his documentary INCENDIARY: The Willingham Case in theaters around the country. In the first of a series about the various platforms, we asked Bailey for a first-hand account of his experience.
We realize Tugg is not the only platform offering crowd-sourcing tools for filmmakers. In the weeks to come, we will follow up with additional case studies of the various platforms, allowing readers to decide for themselves which platform best suits their needs....