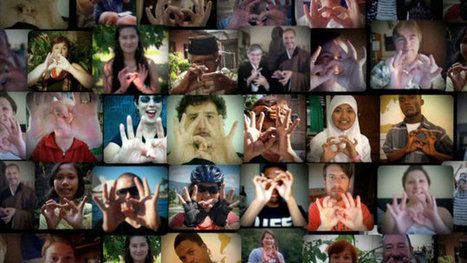 TribecaFilm.com | Future of Film |
"Filmmaker Tiffany Shlain talks cloudsourcing creativity and giving back in the age of collaboration.
When YouTube first came out, I had a vivid dream that all the videos were in HD quality and had easy pull-down menus that explained how I could license the footage. I was like a kid in a candy store.
As a filmmaker who hardly shoots anything and is primarily into remixing and recontextualizing images, this explosion of online video was not only a much bigger candy store than I had ever dreamed of, it also completely changed the way I make films. The new tools and technologies that enable video sharing have allowed me and my team at The Moxie Institute to embark on a whole new adventure that we call CLOUD FILMMAKING..."