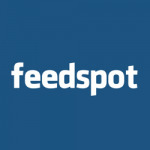 Feeds would be the ideal medium for spreading tourism information. Be it via feed readers, be via feed burners on websites. The latter is beneficial both for feed authors and republishers, i.e. aggregators or content curators. Again: sharing is caring.
For Google, of course, sharing is caring about Google plus only.
"Remember when Google ruined its RSS news reader Google Reader by removing its built-in social features? Back in October, Google announced that it was removing Reader's friending and following functions as well as its shared link blogs."
Recommendation. Feedspot