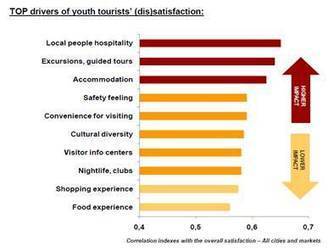 Youth tourism generated over 182 billion dollars in tourism receipts in 2013, representing 200 million international trips a year.
European Cities Marketing (ECM), the network of leading Tourist Offices and Conventions Bureaux in Europe added youth travel into their strategy during their annual conference on June 4-7 in host city Dresden, considering the opportunity they present for the leisure and meetings industry.

The conference, held at the International Congress Centre Dresden and moderated by Dieter Hardt-Stremayr, dealt with the key topic of "Young travellers, young delegates, young cities – What do we know, what should we do" focusing on three main questions: What do we know about young travellers and conference delegates? What tools are needed to reach this target group? And what is our role as the Destination Management Organisation in this market?
Via
Roland Schegg