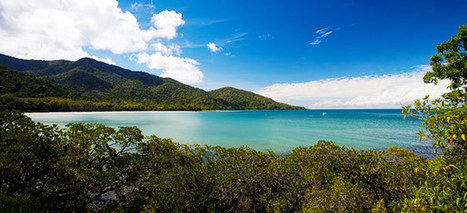 A major international tourism research project into how global consumers view Australia and what most motivates them to visit has been unveiled by Tourism Australia, identifying the barriers and 'triggers' to travel to our country. Most markets have high expectations of Australia and, for those consumers that do visit, Australia delivers strongly with the destination's biggest strengths identified as its world class beauty, safe environment and welcoming people. Major findings from the Australia Consumer Demand Research, carried out in eleven of Australia's key tourism markets, include:
Australia's biggest strength is its world class nature, well regarded from all markets and core to our global tourism offering;The greatest drivers of international visitor demand to Australia are coastal (including beaches), aquatic and wildlife experiences, with Tropical North Queensland, Sydney and the Gold Coast continuing to rank highest for uniqueness and appeal;Australia rates No.1 for safety amongst those who have visited – people's actual experiences scoring much higher than the perception of those who haven't, particularly from India and lesser extent Indonesia and South Korea;Perceptions of Australia's food and wine offering are mixed across markets, although rankings are very high amongst those who have visited and sampled, presenting significant future international marketing opportunities;Aspiration and intention to visit is very high across the board, however awareness of experiences within Australia and converting interest into actual visits for leisure or holiday travel is lower.
The original research, commissioned by Tourism Australia and conducted by leading marketing research consultancy BDA Marketing Planning, was released at the annual Australian Tourism Directions Conference at Parliament House, Canberra.
For more information on the Consumer Demand Project, click here
Via
Tourism Australia