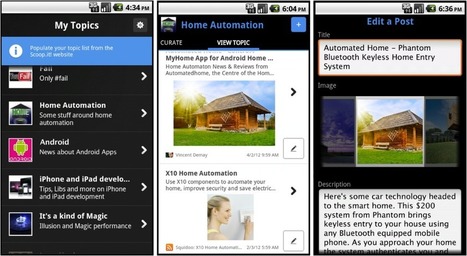 In today's world, everything is mobile. Sharing photos, tweets, status updates and check-ins wouldn't be half as fun if we couldn't do it from anywhere our busy lives took us. Though long form content creation will remain difficult to mobilize, we see mobile curation as an opportunity to take one step closer to this.
Today, we are very glad to announce our new Android app, which will bring mobile curation on the Scoop.it platform to all Android users.
https://play.google.com/store/apps/details?id=com.scoopit.android.curation
Much like the iPhone app, the Android app will allow you to leverage the suggestions you've configured for your topic as well as suggestions from other users. The publishing window is almost identical to that of the website and, of course, you will have all of your sharing options.