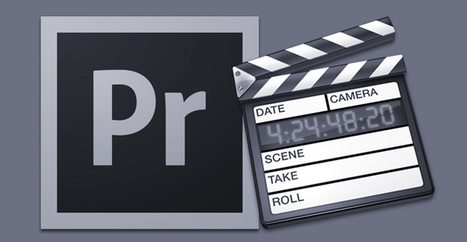 Posted by Angelo Lorenzo on December 27, 2012 •
"While I sit at my parent's home for the holidays, I thought I'd jump on the blog and keep myself busy. The next installment of the LUT series is on its way, but in the meantime I wanted to talk about Premiere Pro CS6′s merged clips and how they translate through Final Cut Pro XML files to the venerable Final Cut Pro 7.
Merged clips are a relatively new feature of Premiere Pro, introduced in CS5.5. Merged clips allow you to group or sync separate audio and video sources, the result acting like a normal master clip. The implementation is a bit haphazard and many recall compatibility issues with XML and AAF exports with content containing merged clips; EDL exports functioned normally. Adobe, in it's official help documentation, states merged clip limitations for CS5.5."
...
FallenEmpireDigital.com
Via
Thierry Saint-Paul