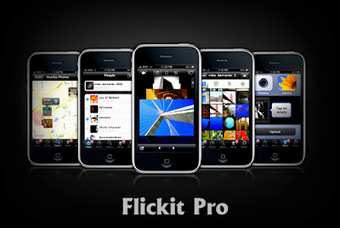 With DSLR cameras becoming more accessible to ordinary consumers, photo sharing and photo print products has almost become a norm in our society. Now with a mobile device one can take almost unlimited shots of one's favorites and store, organize and create a photo album off them. Additionally, there are also almost endless lists of photo editing apps designed to help people better create stunning photos and storystreams with their shots. One of such apps with remarkable recommendation is Picasa.

Picasa is a popular image organizer and viewer used for organizing and editing digital photos. It is integrated with a photo sharing website called Picasa Web Albums (PWA) to enable users share their photos with ease.

Now, a very similar website to PWA is Flickr, a popular media hosting website where people host and share their personal photographs. However, Flickr has become the media home on which bloggers host the images they embed in their blogs and social media thereby making it one of the biggest media host on the internet. If you are one of those who use Flickr almost on daily basis or perhaps an individual who just fancy this photo platform, here are the top 3 apps you should consider having installed in your device to enhance your Flickr experience......