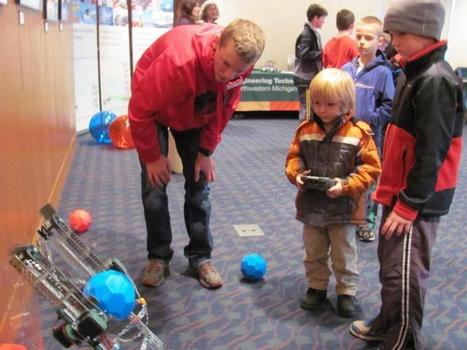 "It was robotics day at the library, the brainchild of Youth Services Assistant Librarian Melanie Ackerman and Traverse City Central science and math teacher Philip Leete. It was an educator's dream.

Mechanical inventions darted from corner to corner dodging one another. Others performed tasks. At least one was equipped with a camera that transmitted images to a computer which in turn projected them onto a big screen.

Young children, middle-aged kids, experienced high schoolers and students from NMC all mingled and mentored in a frenzy of hands-on learning and doing. The room was filled with dynamic energy and hunger to learn more."
Source: http://www.morningstarpublishing.com/