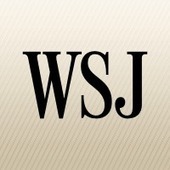 Rayonier Inc. said it plans to separate its performance fibers business from its forest resources and real estate operations to form two publicly traded companies this year.
The Jacksonville, Fla., company disclosed the plans to spin off the performance fibers business to shareholders, along with better-than-expected fourth-quarter earnings, sending its shares higher in midday trading Monday.
***
"Everything lined up at the perfect time to launch these two businesses," Chief Executive Paul Boynton said in an interview with The Wall Street Journal on Monday.
Mr. Boynton will serve as CEO of the performance fibers business. The still-unnamed company recorded revenue of more than $1 billion last year and has about 675,000 metric tons of cellulose specialties capacity between its Florida and Georgia facilities.
***
The forest resources and real-estate operations, meanwhile, will retain the Rayonier name and has 2.6 million acres of timberlands.
Mr. Boynton said he expects a boost in housing starts to drive growth at that company.
"We're expecting [housing starts] to move back to 1.5 million starts per year," Mr. Boynton said. "We think that will be a significant driver. We're on the rebound economically in the U.S."
***
The forest resources business posted $382 million in sales last year, while its real estate arm booked $149 million in sales. The company is searching for a chief executive to lead that operation, and current board member Richard Kincaid will serve as chairman.