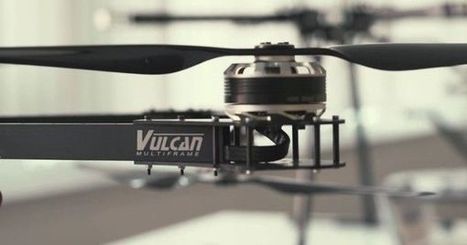 Instead of doing surveillance or carrying out military missions, the drones from BioCarbon Engineering are taking on a decidedly more progressive task: planting trees and reversing deforestation.
Drones, or unmanned aerial vehicles (UAVs), have taken off in popularity recently, with hobbyists and professionals alike using these small remotely-guided devices for everything from delivering packages to surveying wildlife populations, but one startup has a very ambitious plan for their drones, and one that could have a huge positive impact on global deforestation.
"We are going to counter industrial scale deforestation using industrial scale reforestation. Destruction of global forests from lumber, mining, agriculture, and urban expansion destroys 26 billion trees each year. We believe that this industrial scale deforestation is best combated using the latest automation technologies." - BioCarbon Engineering
BioCarbon Engineering, based in the UK, has developed a system of planting trees with drones, at just a fraction of the cost (15%) of traditional reforestation methods, and at a speed that manual planting can't match - up to 10s of thousands of trees planted per day - and aims to plant 1 billion trees per year using this technology.
This approach, using an industrial-scale reforestation method, isn't quite ready for prime-time, but its prototype, which won £20k in funding from the Skoll Centre for Social Entrepreneurship last year, is expected to be built into a fully functioning platform by the end of the year.