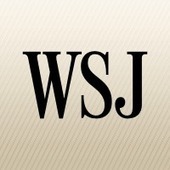 Despite the austerity mood in Washington, President Obama's proposed budget would provide tax relief to some foreign investors, a move the U.S. real-estate industry has been seeking for years.
As part of a larger push to spur private investment in U.S. infrastructure, Mr. Obama has proposed changes to a 1980s tax policy called the Foreign Investment in Real Property Tax Act, or Firpta, that would exempt foreign pension funds from paying taxes on gains from real-estate sales.
The proposal is still subject to congressional approval, which will likely prove tricky in the current budget-cutting climate. It also doesn't go as far as the real-estate industry would like because the proposed exemption would only apply to overseas pension funds, not all foreign investors.
***
Firpta had led a number of investors to change their strategies to investing in real-estate debt in the U.S. rather than equity, said Ben Sanderson of Hermes Real Estate Investment Management Ltd., which manages money for pension funds. ***
Firpta taxes gains from foreign sales of assets including buildings, land, mines and timber, as well as stock in real-estate companies. While foreign investors consider it onerous, many still invest in the U.S. because of its clear legal system and a transparent property market, where price and performance data is easy to obtain.
***
Patrick Kanters, managing director of global real estate at APG Asset Management, the fund manager that invests €329 billion ($428.9 billion) for pension funds including Dutch civil-service pension fund ABP, said the group had been investing in U.S. real estate since the late 1990s, but that the proposed change was a "great idea" that would set a more-level playing field for investors.
He said that today, domestic buyers in the U.S. are able to place higher bids in competitive tenders for properties because their future internal rates of return, or IRR, aren't affected by the added tax on future capital gains. "They can pay slightly more to get the same IRR," Mr. Kanters said.