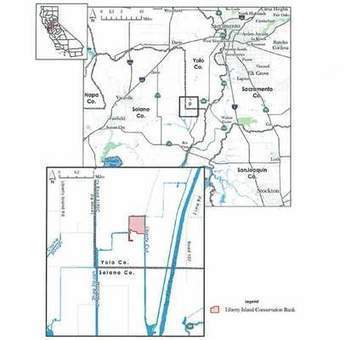 Timbervest, an Atlanta company, has announced that it restoring and preserving 85 natural habitats representing approximately 30,000 acres — including streams and wetlands — across the U.S., including southern Yolo County.
The projects, a record number of active restoration ventures for Timbervest, are comprised of mitigation and conservation banks that generate money through the sale of credits to companies, municipalities and other entities that have adversely affected the environment. These banks enable Timbervest to restore, preserve or create habitats set aside permanently for wildlife.
***
Timbervest creates and manages mitigation and conservation banks through subsidiaries such as Wildlands, a habitat development and land management company. Since its founding in 1995, Timbervest has helped restore or preserve over 30,000 acres of wetland and more than 40,000 acres of threatened or endangered species habitat.
***
More than $200 million of Timbervest's investment portfolio, which includes nearly 600,000 acres of timberland valued at more than $1 billion, is dedicated to ecosystem restoration initiatives, also known as Crossover AssetsTM. Timbervest is among the largest investment managers within this asset class in terms of both assets under management and number of projects.