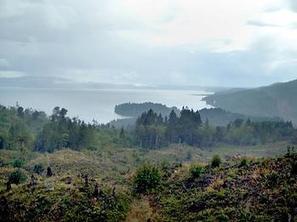 The state will buy 1,310 acres of working forest near Dabob Bay.

The state Board of Natural Resources approved the $3.96 million purchase Tuesday.

Jefferson County will receive $65,000 as compensation for lost tax revenue.

The state Department of Natural Resources will purchase the land from Ecotrust Forest Management, an Oregon forest investment management and advisory services company.

No recreational uses for the forest are planned, according to Bob Redling, DNR spokesman, although the public will be allowed to enter it.

The state expects to manage the forest for future revenue for the Common School Trust, which provides funding for K-12 school construction.