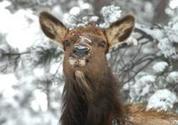 A decades-old effort to protect traditional wildlife corridors and public access to western forests is getting a huge boost in Washington and Montana by an international conservation group.

The Nature Conservancy is buying 48,000 acres of forest land from Plum Creek Timber on the east slope of Washington's Cascade Mountains for long-term conservation along with 117,000 acres in the Blackfoot River Valley of Western Montana.

Announced last week, the $49 million purchase in Washington includes all of the timber company's holdings from Snoqualmie Pass to Cle Elum – about 75 square miles scattered among state and national forest lands – along both sides of the Interstate 90 corridor.

As part of the same deal, the conservation nonprofit will pay $85 million for the private timberland in Montana.