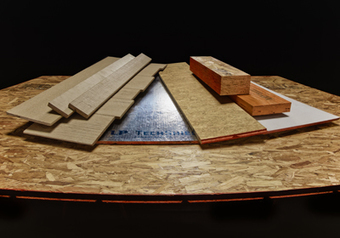 State lawmakers finally revealed the identity of the home siding company after securing a deal to have a $440 million plant constructed in Hoyt Lakes. The months-long mystery behind which home siding company would be receiving a $66 million subsidy package from the state has finally been made public.

Louisiana-Pacific will construct a $440 million plant in Hoyt Lakes. This is the Nashville-based company's second operation in the state (the other being in Two Harbors).

The Hoyt Lakes site will employ 250 people, amounting to roughly $264,000 in state funding per job created. The Duluth News Tribune notes that many of those employees will be loggers and felled tree transporters, a group of workers that has struggled to find employment following years of board plant closures and layoffs at paper mills in the area.

The new plant will also source its wood products from Minnesota. LP is currently estimating its take to be 800,000 cords per year (one cord equals 128 cubic feet of wood) or about 200 logging trucks each day.