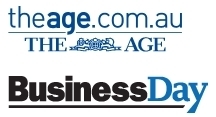 Investors who have lost their stake in schemes run by collapsed forestry group Great Southern were lured in by the company's misleading statements, a court has heard.

In a mammoth trial that began this morning, more than 20,000 investors are seeking to recover their money and set aside their obligations to repay loans taken from the Bendigo Bank to make their investments.
...
The trial, which is expected to run until early March next year, wraps together 16 class actions brought by investors in forestry, nut, olive and grape schemes and 33 debt recovery actions brought against investors by the Bendigo and Adelaide Bank.