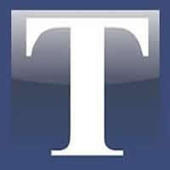 The Department of Natural Resources got the green light to begin selling 10,000 acres of state land. The Natural Resources Board on Wednesday approved the land sales, to take place by June 30, 2017.
***
The 10,000 acres available for sale represent less than 1 percent of the DNR's more than 1.8 million acres, including easements. Proceeds from the land sold will be used to repay outstanding debt related to the Knowles-Nelson Stewardship program.
"The Knowles-Nelson Stewardship Program has done wonders for our state's natural resources — this next step will ensure that it continues to create new recreational opportunities throughout the state," DNR Secretary Cathy Stepp said in a statement.
***
The program has added more than 600,000 acres for public recreation.
Parcels with legal access from a public road will be offered for sale to local or tribal governments first and later to the general public through a competitive bidding process.