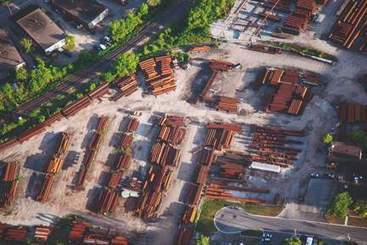 A media leak has brought to light a project that would create 350 jobs and put Clark County on the map for pulpwood production — if Clark County is the location chosen for the prospect's site.

Arkansas Business on Monday reported that a Chinese wood pulp mill company called Sun Paper "plans to invest about $1 billion in building a plant" in either Camden or Arkadelphia.
***
Sun Paper, or more specifically Shandong Sun Paper Industry, is a 30-year-old company that produces about 3.5 million tons of paper and board products annually, according to the article. The new paper mill would produce paper pulp for exportation to China.

The article predicts an announcement to be made by the company in one of the two cities "in the next few weeks."
***
Allen Morgan, an EDCCC member and co-owner of the Arkadelphia-based timber company Hunter-Wasson, Inc., declined to comment on whether there has been local discussion with Sun Paper, but did shed light on why southern Arkansas would be an ideal location for a paper plant.
***
Morgan explained that, prior to the economic recession, Arkansas timber companies were growing more timber than they were harvesting. "Clark County lost a huge proportion of the mills that bought our landowners' timber, and as a result of that … we're growing in excess of what we now cut — about 6 million tons per year — so we would easily provide enough raw materials for one large plant or several smaller plants."