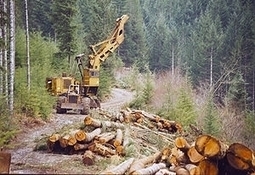 On December 3, the U.S. Supreme Court will consider who is best suited to set national environmental policy – the experienced scientists and regulators at the Environmental Protection Agency or activist trial lawyers.

Northwest Environmental Defense Center (also known as Decker v. NEDC) the justices will review a 2011 Ninth Circuit Court of Appeals decision that overturned 35 years of EPA Clean Water Act regulation of the logging industry, the source of 2.5 million American jobs. The high court will decide between two theories of regulation: (1) the law tells states (as the EPA insists) to regulate runoff from logging roads via "Best Management Practices" (which are flexible, federally supervised standards tailored to local conditions, that activists cannot challenge in court); or (2) the law requires (as the Ninth Circuit says) "point source" permits usually reserved for factories, mines and chemical plants, and subject to court challenges.

This arcane technical dispute has real-world consequences.

Under the Ninth Circuit ruling, a permit could be demanded for every drain and ditch that directs water from a logging road to a fish-bearing stream. The U.S. Forest Service estimates that getting all its roads fully certified could take as much as a decade. The state of Washington has said that, on average, it will need one permit per mile for all 55,000 miles of its eligible roads, with, by some estimates, the cost of processing a single permit running $2,800. And, unlike BMPs, permits will be subject to activists' lawsuits. Senator Ron Wyden (D-Oregon) has warned that upholding the Ninth Circuit decision will "bury private, state and tribal forest lands in a wave of litigation." More like a tsunami.