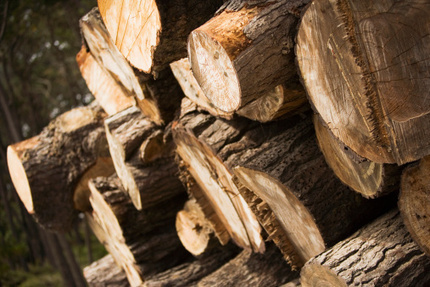 Lumber prices reached a 19-month high Wednesday as traders anticipated a spike in demand to repair the damaged homes situated in Hurricane Sandy's path.
...
Most Chicago Mercantile Exchange lumber futures hit the daily trading limit of $10 per thousand board feet and halted trading at those levels on Wednesday, with the benchmark January futures adding a little over 3.0% to end at $331.2. Lumber futures are trading relatively unchanged Thursday at $331.1.
...
While ETF investors can't directly gain exposure to lumber futures, investors can follow timber equities through the Guggenheim Timber ETF (NYSEArca:CUT) and the iShares S&P Global Timber & Forestry Index Fund (NYSEArca: WOOD).